An Innovative Software Based Services
First in the Industry Across the World
An Innovative Software As a Service
Solving the Major Problems of the Construction Industry Professionals
An Innovative Tool which Provides Management Reports & Decision Making Tools from Basic Design Drawings
A to Z Solving the major problems of the construction industry professionals.

An innovative tool which provides reports & decision making tools from basic design drawings like : –

Contractor's Bills – R/A & final (Individual as well as cummulative) with Measurement sheet, Bill of Quantity

Bill of Material

Bill of Labour (No. of labours required trade wise)

Profit Analysis

Management Reports

Decision Making Tools

Sensitive (escalation) Analysis etc.

and many other analytical datas and reports.
1MNT is "The first in Industry" software that generates exact quantities and bills for contractors using basic CAD based drawings.
It is going to be a game changer for building construction professionals.
The software apart from Bill of Quantities and Measurement sheet generates tonnes of data as "Management Information System" acting as an innovative tool, eliminating the tedious, time-consuming, inaccurate, and costly process of bill preparation by civil building contractors.
It provides detailed profit and escalation / sensitivity analysis on "Day Zero" with details of resources and various management reports / data for right project management and controlling cost and profit. 
This software can handle mammoth data of all leading SORs (Schedule of Rates) of various public works departments of various State Govt. of India including CPWD of Govt. of India.
1mnt is going to be a big boon not only for building contractors but also for builders, developers, EPC contractors including Architects, Engineers and other construction professionals.
It has a huge database of more than 5000 construction items and equal number of materials.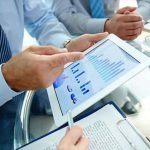 Urban & Rural Infrastructure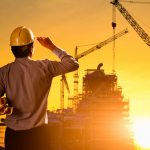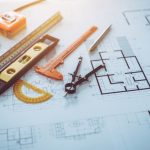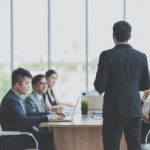 An Innovative Software As a Service.
Solving the Major Problems of the Construction Industry Professionals.
Once drawings are ready, it generates "Bills" for contractors in no time with useful details.
1mnt gives detailed materials as well as labour requirements including plumbing fixtures like, tees, bends, elbows, union etc. It also offers details of building hardware like the number of screws etc.  The software also gives formwork requirements, machine hour requirement of Plant & machinery, including no. of labour required for a given task.
An Innovative Tool which provides Management Reports & Decision Making Tools from Basic Design and Drawings.
It performs a detailed cost analysis of RCC works, analysing cost of concrete, steel and form work interse.
Besides offering such reports, it works out exact quantity of steel based on "Bar Bending schedule", which can be generated based on detailed structural design drawings. The bar bending schedule can also be used for factory production.
It can also compare and analyse the "least cost" of structural design i.e. it can do optimisation of structural design from the multiple options provided.
Demerits of Existing System
Why Contractor / Builders fail to achieve targeted profit or incur losses?
Billing – Contractor's Biggest Headache
Why project management by contractor, does not succeed?
No software which generates exact quantities in desired format from basic design drawings.
No software which gives detailed materials as well as labour requirements from basic design drawings.
The existing billing process of contractors is highly:
Tedious-cumbersome | Boring | Time consuming | Tasking | Inaccurate | Inefficient | Costly
Time consumed in billing increases interest / financial cost.
No data of Materials, Manpower, Plant & Machineries etc., available on 1st day.
In absence of Data "Resource Planning" is either absent or difficult.
In absence of data, cost control is non-scientific and arbitrary.
Arbitrary cost control affects quality and speed of work.
Estimate of exact overhead costs is absent which affects profit margins.
Accurate Real Time Sensitive (escalation) Analysis is almost impossible.
No Value Engineering is possible due to above constraints.
No control over leakage of materials and other resources from the site.
Very difficult for contractors and builders to update and prepare "As Built Drawings".
Bar bending scheduling process is tedious and time taking. 
With only one alternative of structural design it is difficult to judge whether it is really "the least cost design".
Updation of Rate Analysis not always possible and not linked with ultimate cost and profit
All these effects the "Profitability" in nut-shell.
Difficult to connect with Project Management software like Prime Vera, MS Project etc
Accuracy, efficiency, easy, speed and time saving in Billing / Costing / Estimating / Planning
Zero Billing Headache
Better Utilisation of Human Resources for Quality Control & Timely Completion
Saving in cost of finance (Interest on one month of work amount)
Materials Management possible
Better utilization of Labours resources
Effective utilization of Plant & Machineries
Control over leakage, theft from site
RCC Cost Analysis – Steel vs Concrete vs Formwork, resulting in real cost saving – Value addition
Detailed calculation of overheads for cost control
Overall Profit Analysis / Itemwise Profit Analysis
Overall Cost Control
Excess saving statement at every R / A Bill stage
Sensitivity / Escalation Analysis at every price rise / Billing stage
Simultaneous preparation of As Built drawings including Revisions
No small items like grooves, vattas, corner plasters masonry etc., shall be missed, while Billing.
Sufficient data to manage project on Primevera, MS Project or other similar platform
Revision of Rates very easy
Rate Analysis as per contractor's material and labour cost inputs
Exact calculation of lumpsum / area based costs / rates prevailing in industry i.e. per flat / per toilet etc.
The best data for Resource planning.
All these reports shall be generated from the basic design drawings
Software integrates CAD Model and gives all the output in spread sheet format
All basic design drawings preferably in CAD format
Specifications of materials for all items
Billing format i.e. SOR / Contract with client / Department / Government
Bill of Quantity as per tender (for billing purpose)
Full package: MS, BOQ, BOM, BOL, RA, MRs, 10 R/A Bills, BBS, As-Built Drawings
Economical Package – All as above except 10 R/A bills, BBS & As Built Drawings
Basic Package– only MS and BOQ
Optimisation of Structural Design
Only BBS
Pre Bid Quantity (No BBS, Structural Design and As Built Drawings), but incl. Profit Analysis & Management Reports
Pre Bid Quantity as above with Structural Design but excluding As Built Drawings
Pre Bid Quantity as above with Architecture/Structural Design but excluding As Built Drawings
Profit Analysis (based on your BOQ) with all MR excl. BBS/ excluding As Built Drawings

Aenean eu leo quam. Pellentesque ornare sem lacinia quam venenatis vestibulum. Etiam porta sem malesuada magna mollis euismod. Cras justo odio, dapibus ac facilisis in, egestas eget quam.